Yuba Expeditions Downieville and SBTS: The Next Chapter
By Mike Ferrentino - Prolific writer, former Yuba employee, and founding member of SBTS
What a long strange trip it has been!
It started with some friends in the early 1990s who had an idea about riding mountain bikes in Downieville, evolved into the legendary Downieville Classic bike race (originally the Coyote Classic), supported the Yuba Expeditions bike shop (originally the Coyote Adventure Company) for a quarter of a century, and launched Sierra Buttes Trail Stewardship. The SBTS has gone on to build and maintain hundreds of miles of world-class multi-use recreational trails throughout Plumas, Sierra and Lassen counties and beyond, Downieville has become an international destination, and the "Downieville Downhill" is recognized by many as the best mountain biking romp in California. Friendships have been built, families have started and grown, much laughter has been shared, tall tales told, and more than a little grey hair has crept into the conversation.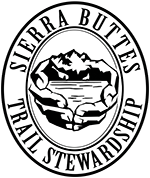 As we emerge from the wild ride of the past couple years, singed by fire and socially a bit feral thanks to that pesky pandemic, we are looking toward the future of the Sierra Buttes Trail Stewardship, and how best to move into what we see as our most important, most ambitious project ever. Connected Communities is a legacy trail project, mapping and developing over 600 miles of multi-use trail that will encompass and connect 15 mountain communities, showcasing the incredible recreational opportunities that exist in this beautiful region and bringing new life to the economies of these towns. We live here, the SBTS was founded here and employs dozens of people in this area, and we are committed to improving both the quality of recreation and the quality of life in these communities.
In order to achieve our mission of supporting mountain communities through trail recreation, we have had to take careful stock of how to best manage our time, our people, and our sanity. After much soul searching, we have made the decision to close the Yuba Expeditions bike shop at 208 Main Street in Downieville, CA. This location, the fifth and longest lasting home of Yuba Expeditions, has been an awesome home for the extended families of Yuba, SBTS and the Downieville Classic, and making this decision has not been easy. So many good times, so many good memories, so many games of Crud!

Epic game of late night Crud in the bowels of Yuba Expeditions - Photo: Ken Etzel
The retail aspect of Yuba Expeditions – sales, service, rentals and shuttles – will continue to operate solely from our Quincy, CA location. Moving forward, 208 Main Street in Downieville will serve as a public-facing base of SBTS operations for our trail crew in Downieville, be a gathering point for future bike and ebike guiding services, and act as a hub to support the Downieville Classic when it returns in 2023. And although we are closing the Downieville Yuba bike shop, we are working on ways to continue shuttle operations to Packer Saddle for the Downieville Downhill and Tower to Town as well as showcasing other trails SBTS builds and maintains in the Lakes Basin/Graeagle and Quincy areas. While we won't offer regular business hours, the patio will be open and you will be able to get local trail information and keep up with where the SBTS trail crew will be working in the Downieville area. We have a lot of new trails to build, and a lot of work to do keeping existing trails open and sustainable, so this home base will remain at the heart of our work.
208 Main Street will continue to be the home of Good Times, Good People, and the World Championships of Crud, but it won't be a bike shop anymore. We say that with both sadness and relief. Our connection to Downieville - the place where this all started and the role model community of our Connected Communities Project where the town economy has thrived for decades thanks to recreation - is stronger than ever. This location is central to that connection, and will continue to serve as our base of operations as we work with land managers, local government, business and local residents to protect, maintain and enhance our shared environmental and recreational resources.
So, raise a toast to Yuba Expeditions at 208 Main Street in Downieville, CA. Thanks for so many good times! We're still here in Downieville keeping the trails open and working harder than ever, the fridge is still stocked with beer, and we can't wait to show you where the trails lead.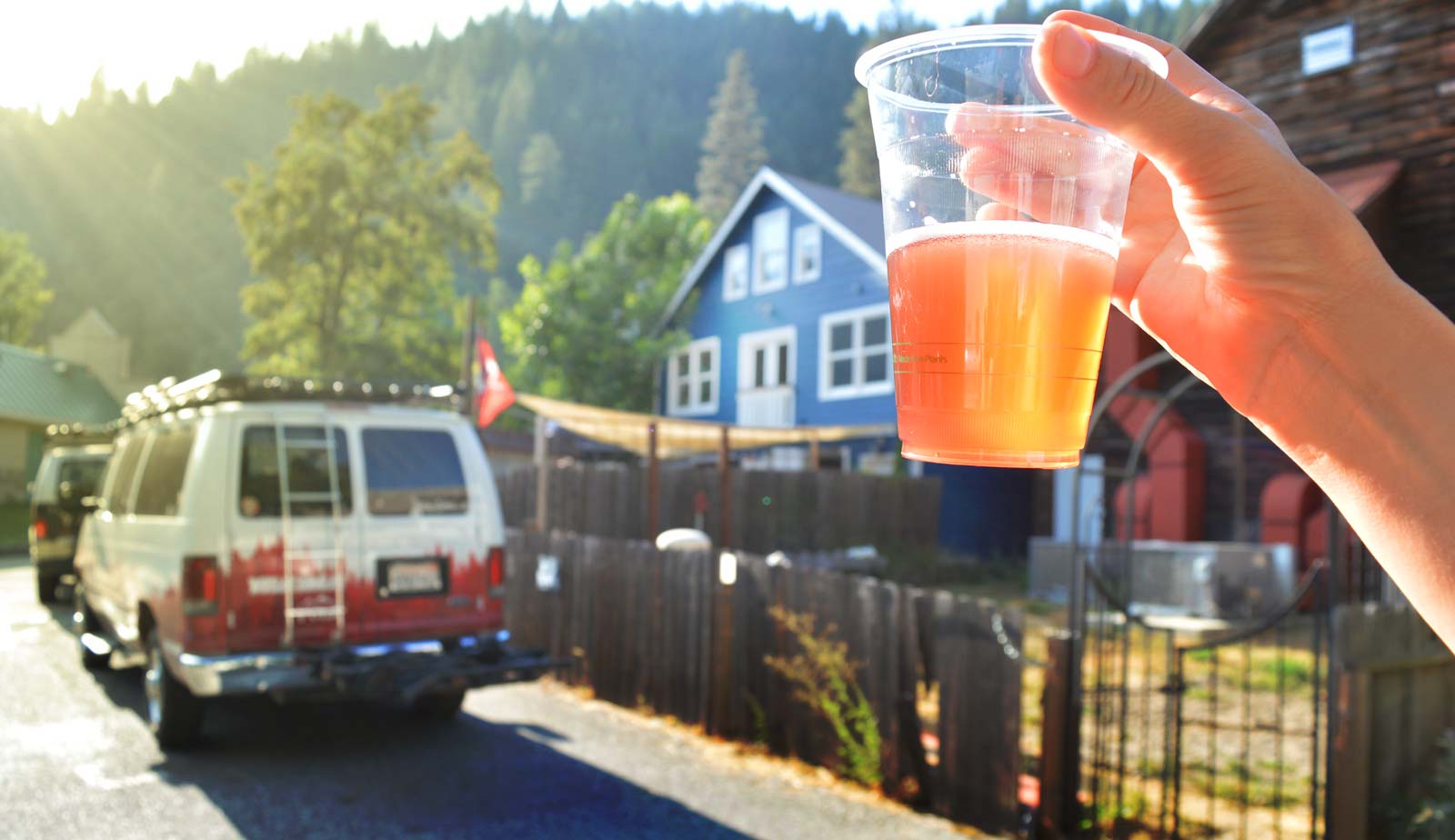 Yuba Expeditions Downieville and SBTS: The Next Chapter - Part 2
Some things are just meant to go together. Peanut butter and jelly. Salami and cheese. Yuba river swimming holes and hot summer days. Adult beverages and the St Charles. Mountain bikes and Downieville.
Living and working in Downieville helped us understand firsthand the knife edge that so many mountain communities are trying to survive upon these days. Downieville is both a case study for how recreational tourism can help a town survive, and make that town not just survive, but hopefully thrive. We want to apply what we have learned here through 12 other economically disadvantaged towns in Plumas, Sierra, Lassen and Butte Counties and build 600+ miles of trail connecting these towns throughout the Lost Sierra. The phrase "A rising tide floats all boats" comes to mind. With Downieville as our polestar, we hope to bring people to these towns via new trails and give them a taste of the same magic that seduced all of us to come to the Lost Sierra.
The announcement that Yuba Expeditions was closing its Downieville location tugged a bit harder at peoples' heart strings than we might have intended. After all, while we're as nostalgic as can be about our 30-year history in Downieville, we're also proud to say that we've succeeded in creating economic growth and opportunity in an otherwise declining township. And we're incredibly excited about doing the same thing elsewhere. Furthermore, this isn't some 'mic-drop' situation– we're not leaving. 
Let's start with Santa Cruz Bicycles and Downieville. Santa Cruz bikes have been at the center of mountain biking in town since the Downieville Classic was called the Coyote Classic. They've supported Yuba Expeditions from the start, and even served as the key benefactor in forming the Sierra Buttes Trail Stewardship non-profit organization back in 2003 – and they've been a huge supporter of everything SBTS has undertaken since. We're proud that Downieville trails have been instrumental in the development and refinement of Santa Cruz's world-renowned mountain bikes, and that Downieville is so important to the Santa Cruz crew, that their employees' even own properties in town.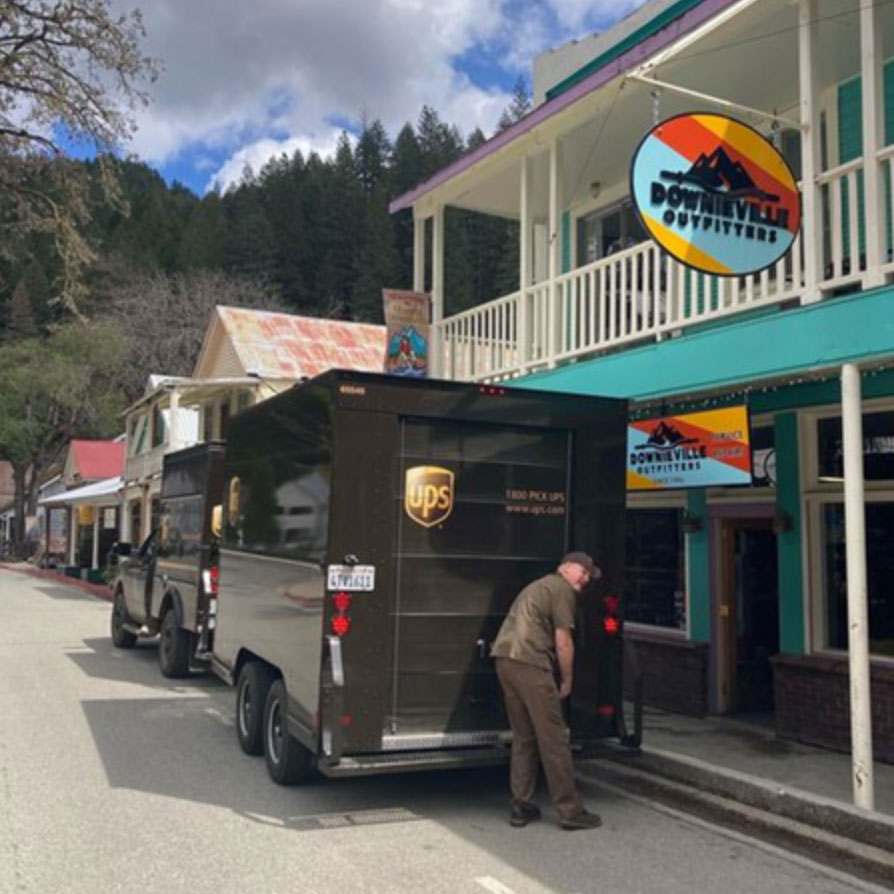 Given that history, Downieville Outfitters will begin carrying and renting Santa Cruz bikes beginning this summer. With over 27 years of operation running shuttles and fixing bikes in town, Greg Long and his crew at Downieville Outfitters will keep the faith and the wheels turning.
Downieville Outfitters is a pivotal part of the mountain bike community here, and provide plenty of early-season muscle doing volunteer trail work helping get the trails up and running as the snow melts. SBTS trail crew lead and Downieville born and raised, Henry O'Donnell, said it best, "North Yuba to Goodyears Bar was a serious mess this year, as was Second Divide, and I was thankful to have Greg Long and the crew from Downieville Outfitters to help. It's a team effort to get the trails in shape." Downieville Outfitters and SBTS will be working together to keep the trails open, holding volunteer trail workdays ongoing. In fact, Downieville Outfitters is having a Downieville trail workday on Saturday, May 14 (meet at the Outfitters shop on Saturday at 9am), the same day as SBTS's Mountain Epic trail work day in Quincy, tackling two trail zones simultaneously. In addition, a portion of Downieville Outfitters shuttle fees will be donated to the SBTS trail program, similar to how it was previously with Yuba Expeditions shuttles. Everyone who shuttles up the mountain with Downieville Outfitters is still contributing to the trails they ride.
For us, SBTS will still maintain the Downieville Crew's base of operations at 208 Main Street, in the former building that housed Yuba Expeditions. Yuba Expeditions will be continuing to offer shuttles in Downieville with the new Day of Descent private session tours, showcasing multiple a-la-carte options – for multiple bike riding skill levels – of spectacular peak bagging and world class singletrack descending throughout the Lost Sierra. This pivot to full day, tour-based experiences allows us to profile more of these mountain communities and get those recreational dollars spent in other towns as well. 
And let's not forget the 25th Anniversary of the Downieville Classic returning in 2023. We already have a lot of ideas on how to make the Silver Anniversary the greatest Classic of all time. 
For Santa Cruz bikes, Downieville Outfitters, Yuba Expeditions and the Sierra Buttes Trail Stewardship, Downieville is our town. We are all profoundly grateful for having our roots in this town which we all love so much. It's where we all started. Where we grew up. For many of us, Downieville is home, and it is the bedrock foundation for the SBTS's next evolution: making Connected Communities a reality. 
That magic is hard to describe. It's like the cold clean shock of the Yuba River on a blazing August day. Or the first bite into a PB&J on an empty stomach after a long day on the trail. Or the way a Santa Cruz just floats down Third Divide. Once you've tasted it, you need more. And that's what we all are working on making more of – that Dirt Magic.
See you in Downieville!