Contact Us
We are open in Quincy and Downieville.
For local Coronavirus conditions see Plumas County Health Agency.for Quincy and  Sierra County Health and Human Services for Downieville.
Downieville
Yuba Expeditions Downieville
208 Main St. Downieville, CA 95936
Open Friday to Sunday: 9am to 6pm, Monday: 9am to 5pm
Google Map
(530) 289-3010
yubaexpeditions@gmail.com
Quincy
Yuba Expeditions Adventure Center Quincy
550 Crescent St, Quincy, CA 95971
Call for hours
Google Map
530.283.2426
YubaExpeditions@gmail.com
Demo Bike reservations:
Shuttle and Demo Bike reservations: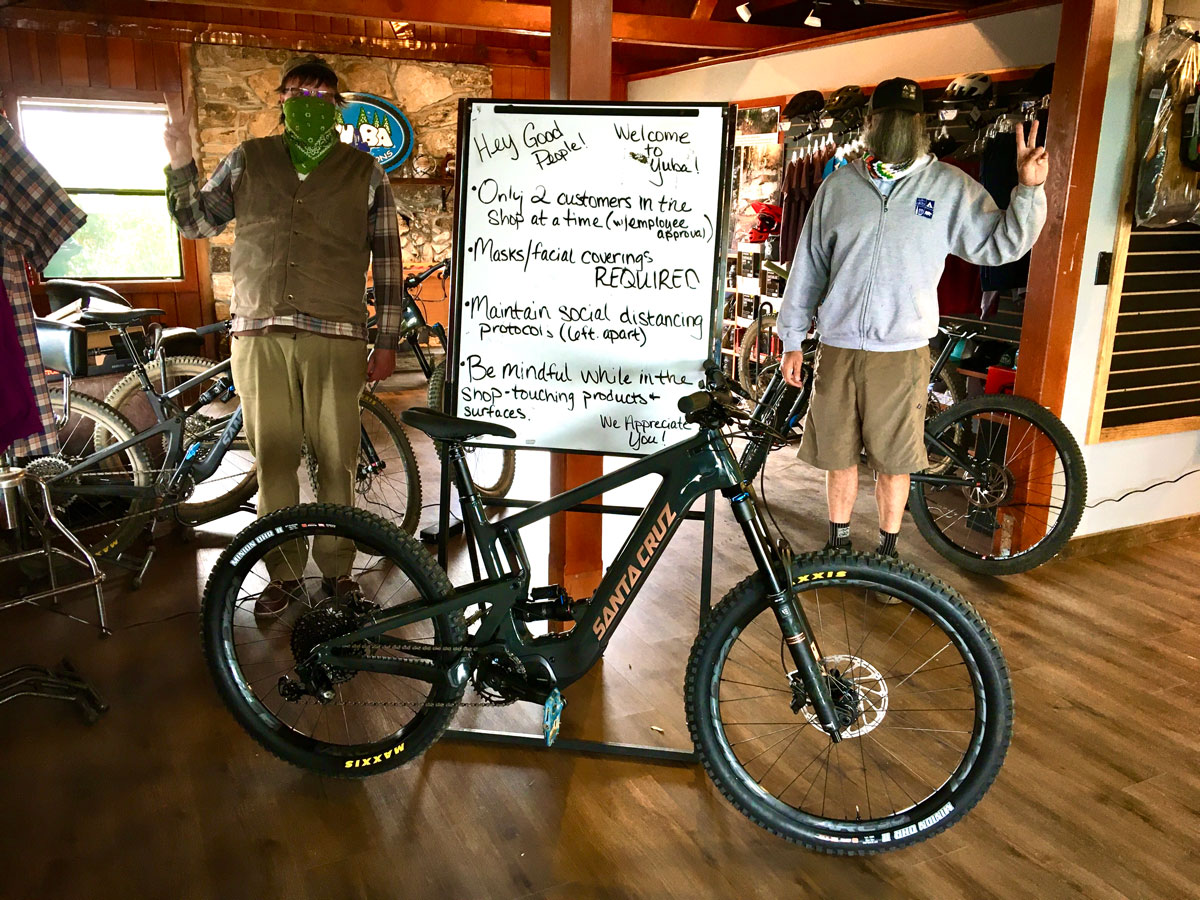 Safety first at the Quincy location!