Full Service Bike Service & Repair
We will fix and tune-up your bike to keep you rolling!
Yuba only has top-level professional mechanics to keep you bike running in it's best shape. From minor tune-ups to brake bleeds, suspension service and wheel builds, you can count on us to keep you rolling!
No Shuttle… No problem!
Have you ever tried an ebike!? Come in and check out our fleet of brand new Santa Cruz Hecklers. Alleviate the shuttle blues by riding up the mountain with pedal assist ebikes and ripping back down the trail with the most capable ebike on the market!
Reserve a day of fun on the Heckler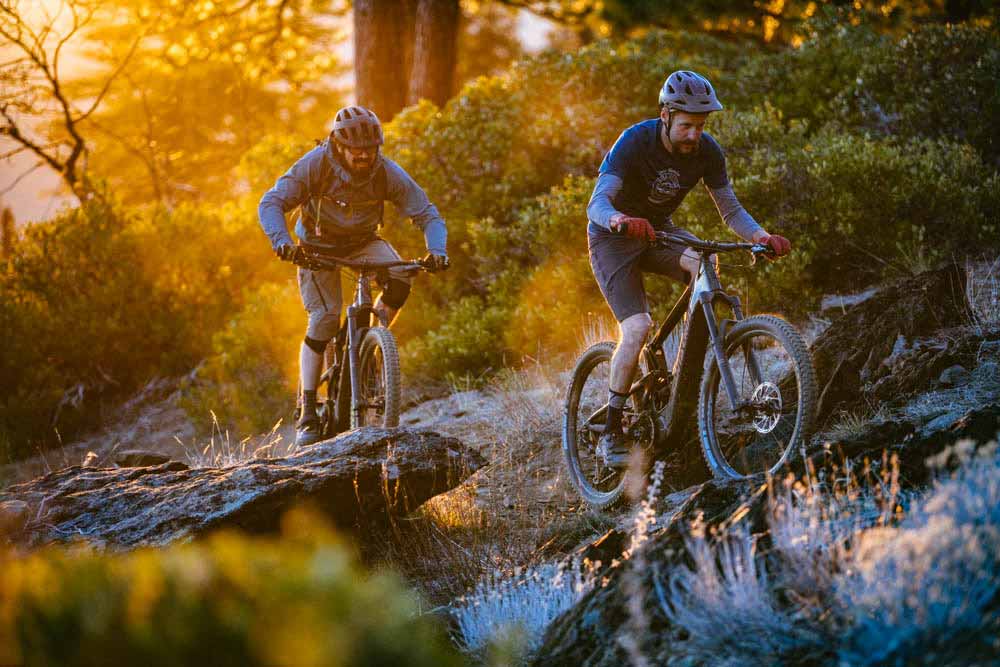 Interested in a brand new custom built Santa Cruz?
We have built the toughest most badass bikes you've ever seen! These custom builds were designed to withstand the abuse only the rugged Sierra Nevada can dish out, and also to showcase the partners that support Yuba/SBTS. Thanks to these companies continued support we are able to keep making Dirt Magic in the Lost Sierra.
Santa Cruz Bicycles
WTB
PAUL Component
Shimano
Fox

Check out these custom builds!